Shenzhen Sun Global Glass CO., LTD and 2019 Gulf Glass Exhibition
Brenda Yang
www.sggglassmanufactuer.com
2019-07-23 19:13:36
Shenzhen Sun Global Glass CO., LTD and 2019 Gulf Glass Exhibition
Gulf Glass Exhibition is the largest glass event in Middle East. It's a show of glass production technology, machinery, glass processing & finishing solutions, spare parts, replacements, auxiliary equipment and fitting, products related to windows, doors, facades and etc..
Shenzhen Sun Global Glass CO., Limited (SZG Glass) is going to participate the 2019 Gulf Glass Exhibition in September. As a professional building glass manufacturer in China, SZG glass factory has specialized on glass manufacturing for more than 20 years and often provide glass for many big projects overseas. Its main products include tempered glass, laminated glass, SGP laminated glass, insulated glass (double glazing), U profile channel glass, frosted glass, printed glass, curved glass, decorative glass, etc. We can produce jumbo size glass which is popular for modern buildings. The max can reach 3300(W)*13000(H).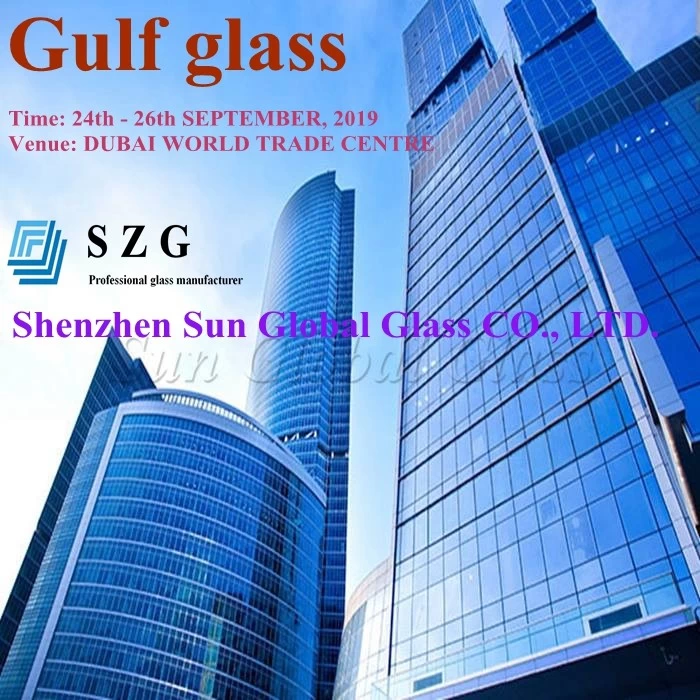 Besides, we're ISO9001 verified glass factory and the quality of our glass meets European and USA quality standard.
If you're interested in glass, we're looking forward to meet you at the 2019 Gulf Glass.
Time: 24th - 26th SEPTEMBER, 2019
(10am - 7pm Daily)
Venue: DUBAI WORLD TRADE CENTRE
If you are interested in more information about glass, welcome to visit our website and contact us : www.sggglassmanufacturer.com