What Kind Of Laminated Glass Is Suit For Your Project??
Susan
www.sggglassmanufacturer.com
2016-10-12 11:14:13
Two or more films sandwiched one or more layers of organic polymer film, and them by high temperature or vacuum after the glass and organic polymer film permanently stick together then become a composite glass product, that is why Laminated Glass also called Safety Glass, Sandwich Glass. It has excellent performances on the resistant of light, heat and cold. Meanwhile, it also have soundproof effect. That is why laminated glass have been used more and more.
Laminated glass are divided into different species according to different application or production process.
1.Divided by production temperature, there are: low temperature laminated glass; high temperature laminated glass; insulated laminated glass;
2.Customized interlayers including: pvb film laminated glass, wood veneer, metal, alufoam, synthetics, Sefar mesh, stones, foils, fabrics laminated glass. real grass, skeleton leaves, bast fibre, mother of pearl and Swarovski Crystals
3.From applications can have: normal laminated glass and bulletproof laminated glass.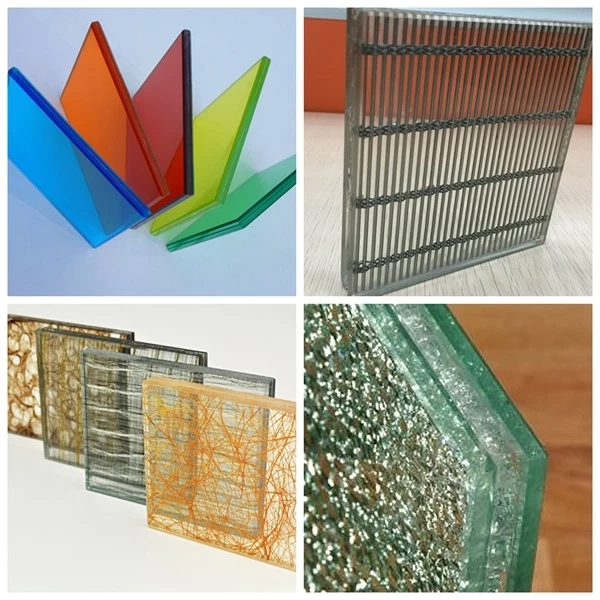 Let us look at the design point of laminated glass:
1.Safety toughened laminated glass must be used on the room to ensure the quality of house.
2.PVB films have variety colors for options, such as: red, green, yellow, blue, white, pink, gold, etc. Hence people can have colorful laminated glass to decorate spaces.
3.Laminated glass can have flat or curved shape, thus it can have very flexible application.
4.Specification of laminated glass:
  A. Flat laminated glass specifications:
    (1) the maximum size of 2500 × 7800mm
    (2) The minimum size is 300 × 300mm
    (3) the total thickness of laminated glass 6.38-300mm
    (4) the original piece of glass thickness of 3-19mm
(5) PVB film thickness of 0.38-2.28mm
    B. bent laminated glass specifications
    (1) The maximum size is 2500 × 4500mm
    (2) commonly used for the length of 500-3500mm size, width 500-2000mm
    (3) processing thickness of 5-19mm
    (4) arc length is less than 90 degrees
Nowadays more architectures like to adopt laminated glass on facade system or curtain wall, which demand the glass, not only having an aesthetic scene, but also safety.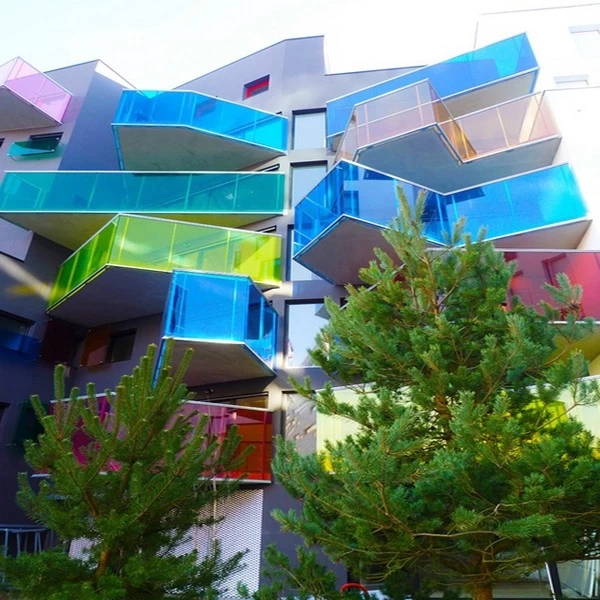 Shenzhen Sun Global Glass can provide a wide rang options of laminated glass, any cut to size and processing service is available. Welcome to contact with them any time.