Why do I choose glass railing/ glass fence/ glass balustrade?
Susan
www.sggglassmanufacturer.com
2016-10-13 14:36:23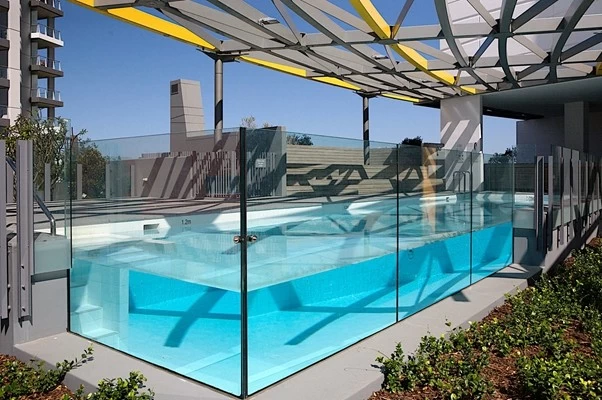 Pool fencing offers a better sense of protection, which to prevent adults and children from accidentally falling into the pool. When it comes time to fence a pool, there are several options for your reference: mesh, aluminum, wood, and glass. Obviously, glass fence can offer people a good aesthetic pleasing, and it has become a long way and one of the most popular type homeowners can buy for their pools.
The advantage of glass swimming pool as below:
1.It is a sophisticated and elegant solution to providing a safe outdoor area around the pool.
2.Low maintenance way to protect your family without hindering the view
3.It works well with any style or theme already present around the pool.
4.Glass fences are extremely durable and hold up better to weather than wood, mesh, or other materials
What kind of glass can be swimming fence& balustrade?
1.Single layer tempered glass, for example: 10mm tempered glass, 12mm tempered glass, 15mm tempered glass, 19mm tempered glass; heat soak tempered glass is better, but the cost will be more expensive.
2.Toughened laminated glass, thickness could be: 13.52mm tempered laminated glass (6mm tempered glass+1.52mm PVB+6mm tempered glass, 17.52mm toughened laminated glass (8mm tempered glass+1.52mm PVB+8mm tempered glass, or 21.52mm, etc.
What kind of glass could be materials of tempered glass/toughened glass, and laminated tempered glass/ toughened laminated glass?
1.Clear float glass 
2. Tinted Glass

3.Ultra clear float glass
4.Frosted glass/ acid etched glass
5. Silkscreen glass
...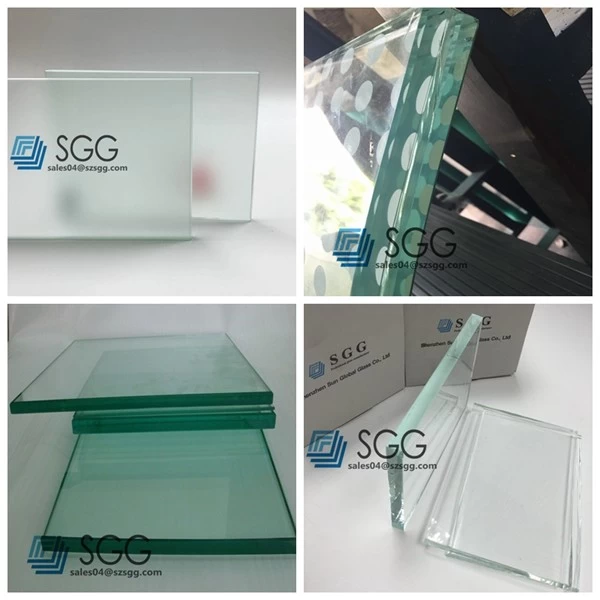 If you want to know more the glass knowledge, please go to www.sggglassmanufacturer.com, you can have answers there.
Shenzhen Sun Global Glass Co., Ltd.