the existing problems of glass curtain wall
KIM
www.sggglassmanufactuer.com
2017-07-26 19:27:06
Glass curtain wall is unique design in modern architecture, it is perfect show the combination of modern architecture and aesthetics.Also show multi function of glass.Such as transparency. Energy saving is one of the best advantages.It is reduce the energy saving of construction greatly.Although glass have many advantages, but still have some problem. Such as glass falling and spontaneous breakage. It was Received extensive attention of the society.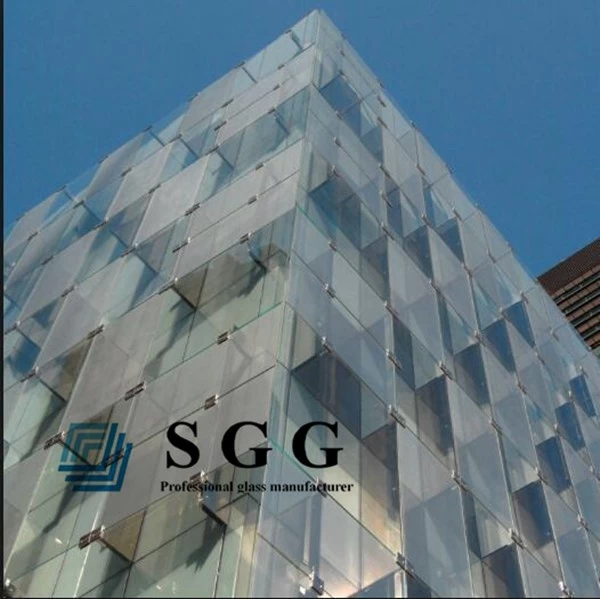 1.Spontaneous breakage caused by nickel sulfide
nickel sulfide is a kind of impurities of glass, which not harm to glass. But when glass(contain nicked sulfide) install into curtain wall. Along with the temperature rising outside, those changes will make nicked sulfide a little change in volume. Glass interior structure occur a break. The tension of inner glass expand to outside. So the glass broken.
2.thermal stress
Thermal stress are another important reasons why glass curtain wall broken. When the glass surface expose to the sunshine.Glass will thermal expansion, if the the part of glass surface and glass edge are heated evenly. Glass will safety. Otherwise the glass will break.The best way to solve this problem is that polishing the glass edge . The other way are doing heat soak for tempered glass.
3.Glass curtain wall isn't  well in fire proof
Glass is a kind of material and not easy to burn. But when the temperature reach to soften point. Glass will melt .General glass curtain not well in fireproof. Glass curtain wall easy to break in a short time under raging fire.If you are worry about glass fireproof. You can select fireproof glass for glass curtain wall. That would be reduce the risk greatly.