How many shapes for glass shower room?
Bella Zhang
www.sggglassmanufacturer.com
2016-11-03 14:18:07
Glass shower room with its simple features make your bathroom space larger. With use of its wet and dry separation function to protect rest articles of the bathroom avoid from harm. Its modern stylish shape is a landscape for your bathroom. While about the shape of the shower room, frame design, open the door section style models and more, how to decide which one to buy it? Today, Sun Global Glass tempered glass shower room manufacturers will talk about how to choose the shape of the shower room. People normally use 12mm tempered glass for glass shower room.
Glass shower room design usually includes A-shape, diamond shape, arc shape, square shape.
A-shaped glass shower room: affordable, simple high economic applicability with narrow bathroom width
A-shaped glass shower room just need a wall or a corner, without chassis, plus a retaining bar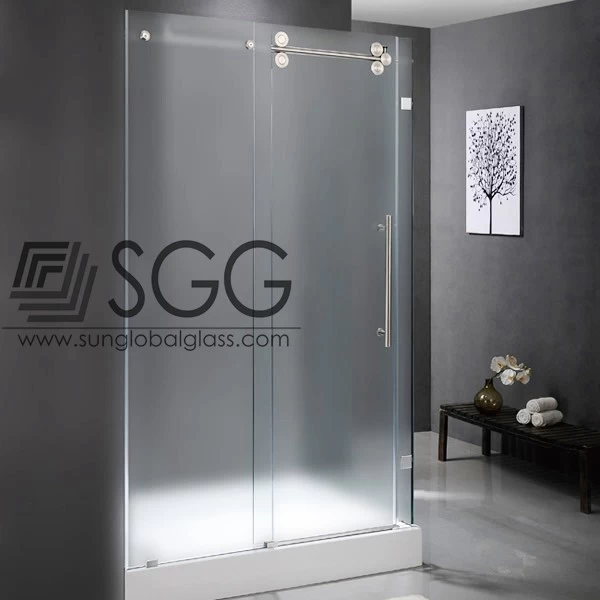 Square shaped glass shower room: large bathroom area, easy for cleaning up
Larger space can choose a square shaped shower room. Compared with other models, the square glass shower room are more convenient for cleaning, but the condition is square bathroom area and enough large space.
Diamond-type shower: small bathroom, with irregular corners
Diamond-type shower room is highly recommended to choose , because it can make full use of the corner of the wall and set aside outside aisle.The advantages of diamond glass shower room are high utilization of space and effective space-saving.
Curved glass shower room: fashion and standard sizes
Many families like custom glass shower room, but the shower room has some relative standard sizes, and curved shower room belongs to this category, it is not suitable for non-standard glass shower room, need to match the appropriate chassis, with soft line, unique model. So the curved glass shower room are more  fashion, but also with more expensive price.