Some tips of topless glass balustrades you must know.
Susan
www.sggglassmanufacturer.com
2016-10-27 17:20:43
Frameless glass structural have become a very attractive decoration factor, because non-frame glass system can offer people a transparent and full view when you look out though. The main applications including: 
Frameless glass deck 

Framelss glass swimming pool 

Topless glass handrail 

Non-frame glass railing, 

.... 
How to choose a correct glass to be your project? Here are some tips for your reference:
1.Consider from your building position:
If your project is located at seaside or hurricane area, my suggestion is to use SGP Sentry Film tempered laminated glass. Because it can withstand heavier impacts, stronger storms and winds, compare to PVB film safety laminated glass. It could be ultra clear tempered glass SGP laminated glass or clear tempered SGP Film laminated glass.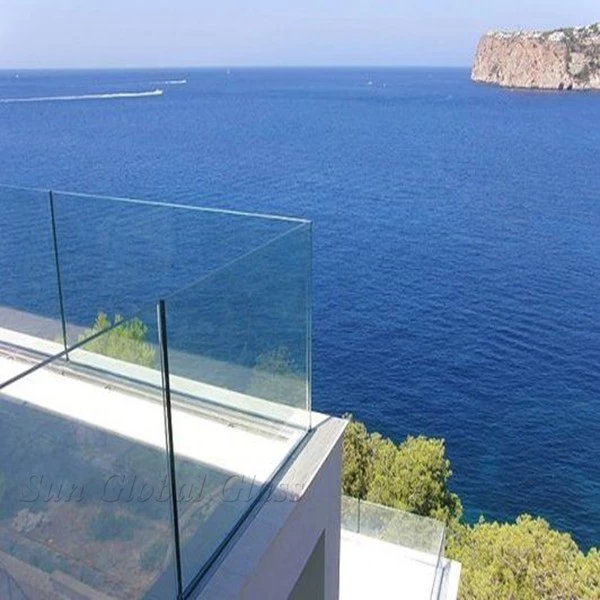 2.Interior application:
Frameless glass fence can be produced by one single layer of clear tempered glass/ ultra clear tempered glass/ silkscreen glass/ tinted glass, etc. Glass thickness from 8mm to 19mm, but they must be tempered. 

Tempered laminated glass could be PVB laminated glass, EVA laminated glass, or Grass interlayer laminated glass, silkscreen laminated glass, etc.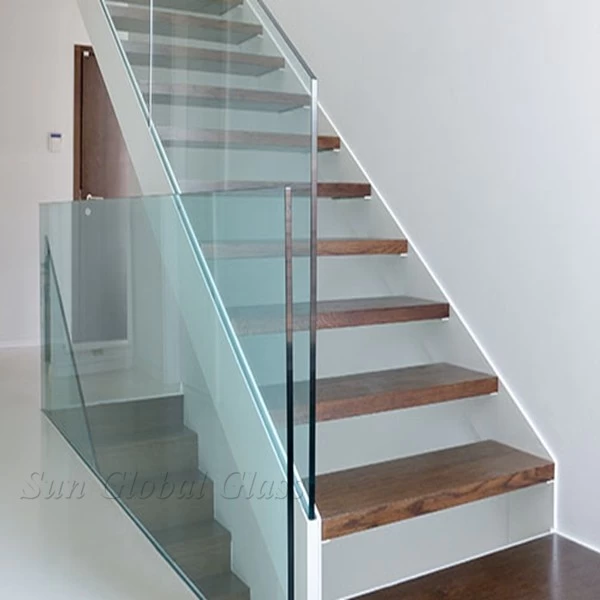 3.Outside installation: 
Please note that PVB laminated glass, EVA laminated glass, or Grass interlayer laminated glass, they are not suitable for outside application, because the interlayer will become dirty after long time exposure outside after years. 

Had better use one layer tempered glass, or SGP Sentry Film laminated glass.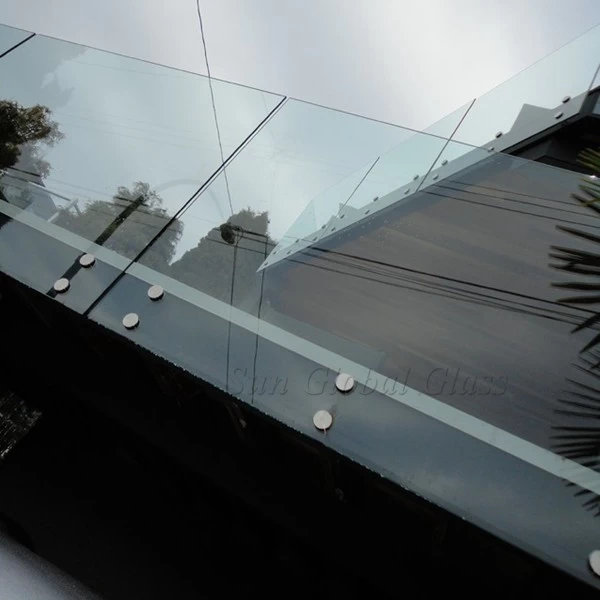 As a professional building glass manufacturer in Shenzhen--Sun Global Glass can be realize all your design as you want. Please feel free to pass us your CAD drawings directly. We love to hear from you!
---Sun Global Glass.