The longest laminated toughened glass bridge in the world
Kim
www.sggglassmanufacturer.com
2016-11-24 18:06:26
The Grand Canyon of Zhangjiajie glass bridge was regard as the the longest and highest laminated toughened glass bridge in the world.Glass bridge 430 meters long, 6 meters wide, about 300 meters from the valley bottom to the bridge, can stand 800 people.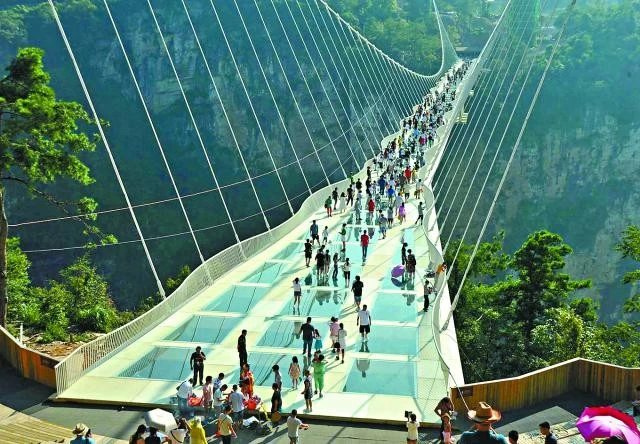 Zhangjiajie Grand Canyon glass bridge all made as transparent glass,the whole bridge there are no rebar and beton.and made a list of records about longest glass bridge and highest glass bridgeIt will become a model of the world glass bridge construction.

As for the safety of the glass bridge,based the terrain of Zhangjiajie,it is karst landscape,to ensure the stable of the glass bridge,the scenic region spent a year to reinforce the hill of both side bridge. At the same time,the length of the bridge has increased 60 meters and width with 2.8 meters.Multiplied the safety factor of the bridge.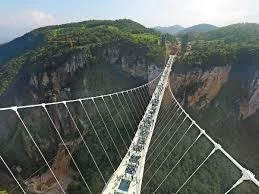 The glass bridge was built with safety toughened laminated glass,not tempered glass.Because  tempered glass may be self-explosion.But with laminated panel,It is highly safety.The safety  will increase as the thickness of glass bridge,  so the accident is almost non-existent!

The Grand Canyon of Zhangjiajie 
glass bridge will also can for bungee jumping, Ziptreck, stage and other functional requirements.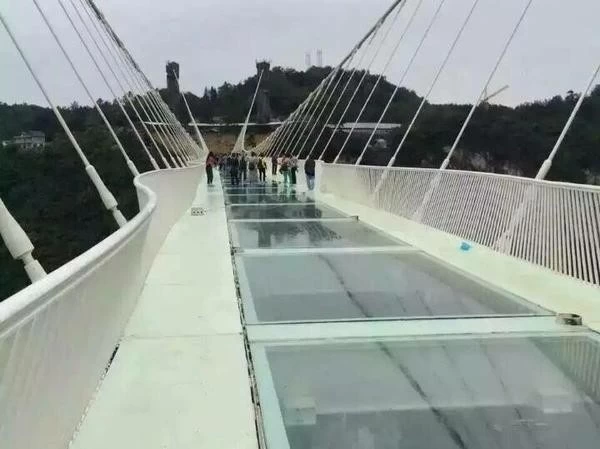 The middle of the bridge will be set up bungee table,This is also the world's highest bungee table.

If you the guys who want to experience the feeling of falling from the 300 meter high.Just do it.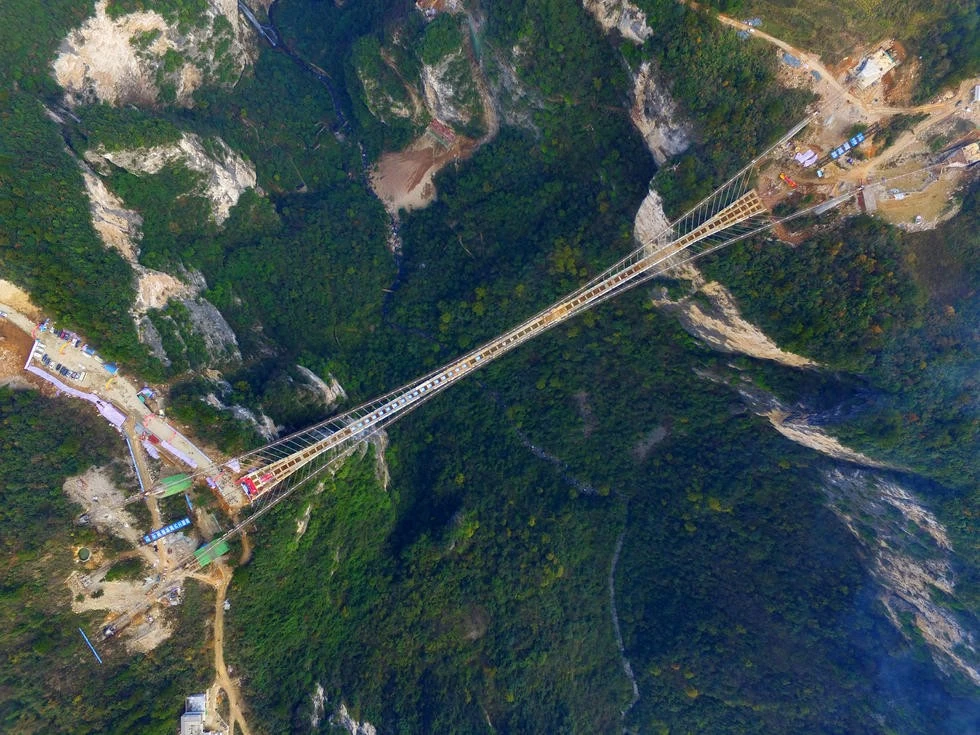 Source from www.sggglassmanufacturer.com