The sinuous glass wall set in the CÉLINE RTW SPRING 2017
Brenda
www.sggglassmanufacturer.com
2016-10-05 22:36:14
With a big help from artist Dan Graham, Phoebe Philo made her 2017 spring Céline show a beautiful reflection on the power of the everyday. The set for her Céline show was one of Graham's pavilions,

an S-shaped, two-way glass wall structure — reflective and transparent

— positioned in the middle of an open space through which the models walked. The cast of personalities, each girl projecting individual style, came and went in all directions with the graceful chaos of an exceptionally fashionable afternoon at Grand Central station. With this curved glass pavilion, the audience can see the models walking round but also see themselves from reflection of glass wall. It is created a reality and romance world of the show.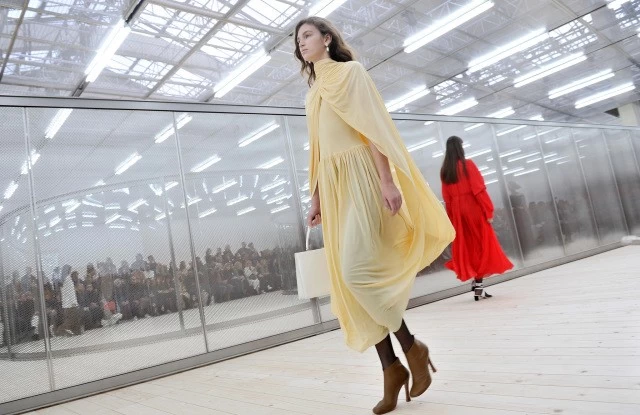 The glass wall is actually made of an ordinary glass material that available from us Shenzhen Sun Global Glass Co.,Ltd . It is called two way glass or two way mirror. It is coated by a super thin and almost transparent metal layer to result the special reflection that you can "see through" and "see back".
----------------------SUN GLOBAL GLASS from China