Things You Need to Know About aluminium louver pergola
Roger Liao
www.sggglassmanufacturer.com
2021-10-28 17:59:11
Imagine a beautiful summer day, and you're enjoying the sunshine in your back garden with a drink in your hand. You can smell freshly mown grass and hear the faint hum of bumblebees from the flowers. It sounds like heaven—made even more perfect by the beautiful pergola you stand under. A patio cover is essentially an outdoor overhead structure that allows you to enjoy the weather in all its glory while protecting you from extreme sunlight, wind and rain.
It protects you from harsh UV rays of the sun as you enjoy its warmth during the summer. And when it's windy, you can curl up with a mug of hot chocolate and listen to the calming sound of air whooshing past as your pergola protects you. Having an outdoor space helps you truly revel in the beauty of nature around you.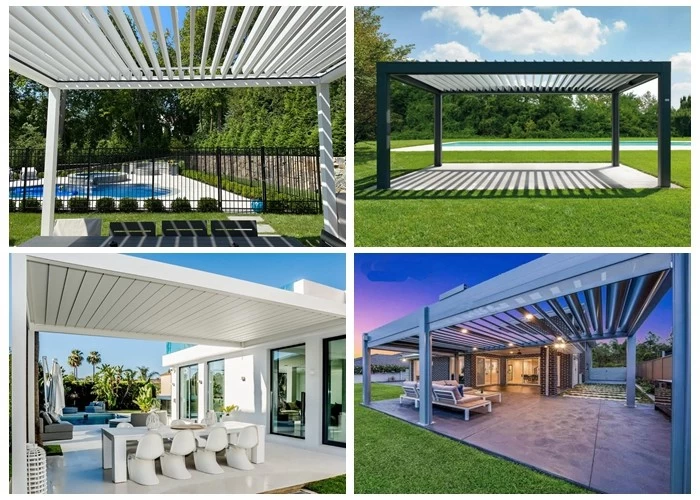 What is An Aluminium Louver Pergola
The aluminium louver pergola is a market leading solution allowing you to maximise your outdoor living space year round. Turn your outdoor area into an entertainer's delight with a stylish aluminium louvre system by Living Culture. For reliable shade and protection from the sun, a louvre system creates an outdoor entertaining area for you to enjoy. Control the sun and breeze with the manual louvre function, and construct yours on a porch, patio or pool area. A louvre roof system transforms your outdoor space into a multi-use area, with covering and protection on hand. The sleek design creates a beautiful and functional addition to your garden.
With an architectural style, it has a versatile appearance to suit any style of outdoor space. Securely mount your louvre system to your porch, patio or pool area. It's ideal for extending your dining and entertaining space into the outdoors. Your living area will instantly grow as you fully enjoy your patio, manually adjusting the louvres to suit you and the weather. Finished in a classic gray or white tone, it's sleek, stylish and easy to operate.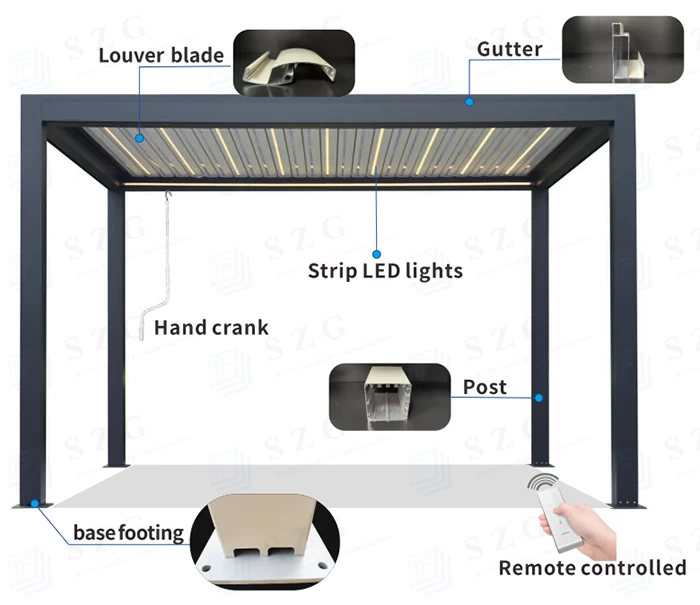 Functions of Aluminium Louver Pergola
Integrated gutters and internal downpipes
Louvre roof shutters can be opened and closed manually to provide shade and shelter
Water and wind resistant feature
With LED lights strip
Easy operation that allows you to tilt the louvres
Classic gray or white tone to suit any outdoor space
The perfect protection for outdoor entertaining and enjoying your backyard in comfort
Wind Resistance: up to 100 km/h