What is the Difference Between Full-cassette and Semi-cassette Awnings
Roger Liao
www.sggglassmanufacturer.com
2021-10-27 18:18:46
Everything You Need to Know About Cassette Awnings
The cassette is the casing into where the awning retracts. What a half cassette awning is, is an awning with 'half' a cassette that sits on top of the fabric roll. This is to help protect the awning from rain and dirt. On the other hand, a full cassette awning is an enclosed awning where the roller, fabric cover, and arms are fully protected as they are stored in a closed cassette once retracted. So, your second option is protecting the whole of the unit as opposed to just the fabric part.
Now, when it comes to which option you, as a customer should take, this will depend on a few factors. These include the style of awning you are after, as well as the size and its overall style.
Details of Full Cassette Awnings
The full-cassette awning is designed to enclose the awning fabric, arms and roller mechanism to protect them from all types of weather. When the awning is fully closed, the fabric rolls inside the cassette completely and the arms fold inwards. This protects the awning fabric and moving parts from the wind and the rain and provides a neat and tidy aesthetic.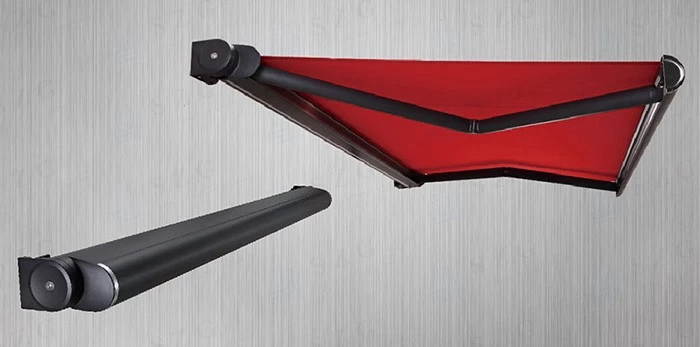 Details of Semi Cassette Awning
Semi-cassette awnings is also known as half-cassette awning, providing partial cover for the awning fabric, arms and mechanisms, semi-cassette awnings are perfect for more sheltered gardens and patios.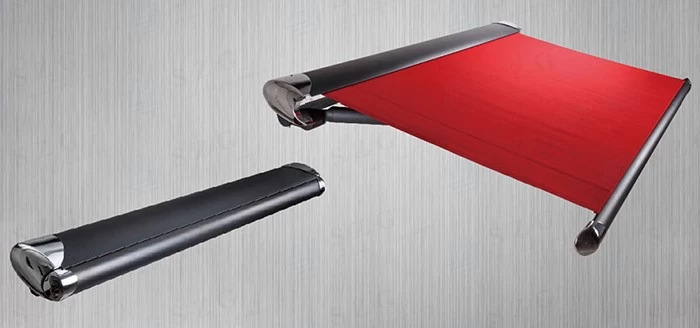 Difference Between Material?
When choosing the awning, you'll also need to consider the different types of material that are available. With a full cassette awning, your material will require less maintenance than open awning due to the protection of the case. The fabric can also suit different types of homes.
The two most common types of awning fabrics are aluminium and outdoor fabrics.
Outdoor Fabrics will require more maintenance but are available in a wide range of colours.
Which is the Right Awning For You?
When choosing the right awning for you, you'll need to consider many different factors. What is your budget? If you have a larger budget, you'll want to consider a full awning whereas if you have a smaller budget, an open awning might be the best choice for you.
Another consideration would be the size of your patio or garden. If you are unsure what type of awning is right for you, get in touch with us for more information.