What can you get, when silkscreen glass is applied to Laminated glass or Insulated Glass ?
Susan
www.sggglassmanufacturer.com
2016-11-01 15:09:34
Silkscreen glass can offer glass with multi-color, because their colors  are produced subject to Pantone & RAL colors, you always can have a uniform color. On the other hand silkscreen glass are also referred as safety
glass, because it talk all advantage of tempered glass, and they have several advantages:  5 times harder than annealed glass; they have durable, solid and uniform color; the glass itself is a UV filter to protect against
discoloration, etc.
When you consider to design with silk-screen patterns, it is important to select the pattern (screen), select the color for the pattern and identify the pattern orientation. Meanwhile, you must take consider into light
transmission. Here are some designs for your reference. 
When you want to design your own unique pattern for your buildings, you need to prepare CAD, including these details: mark color pantone, offer the orientation of patterns, glass thickness, etc..
As a professional Silk Screen Glass Factory, Sun Global Glass is enable to produce all kinds of OEM orders. You can have following thickness for options:
4mm silkscreen glass 

5mm silk-screen glass 

6mm colored tempered glass 

8mm silk printing toughened glass 

10mm silkscreen glass 

12mm painted tempered glass 

15mm silkscreen print tempered glass 

19mm tempered silk print glass 
They can be applied to Laminated Glass and Insulated Glass, to create a new format of building glass.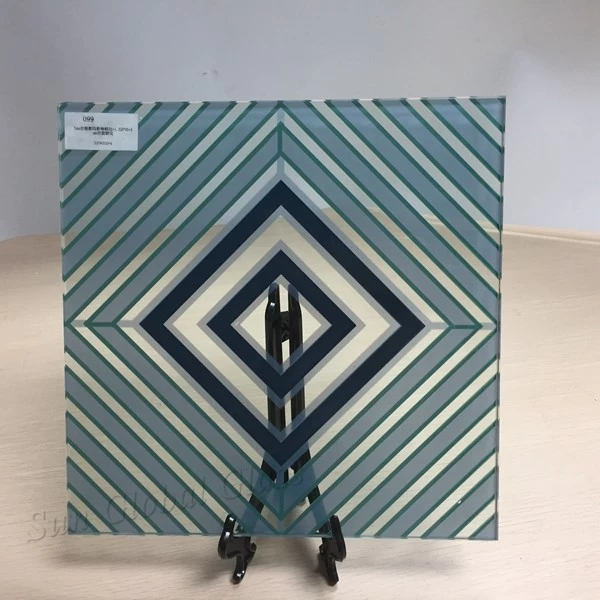 Welcome to contact with us about any possible order!