What is Online coating Low E Glass, why they are referred as energy saving glass?
Susan
www.sggglassmanufacturer.com
2017-07-29 22:32:11
Online Low-E Glass (Planibel-G ®) Low-E coated glass are finished in the float production line, when the glass still remain in high temperature, applying chemical phase deposition process,let the glass surface form a layer of low radiation performance Oxidized metal film.
After annealing, the coating film adhere on the glass surface perfectly, with good chemical stability, thermal stability and toughness. In the cold winter, low emissivity radiation coating can absorb the heat absorbed through the glass back into the room, reduce the indoor heat to the outdoor loss, hence they can keep the room warm. In the summer, Low-E low-radiation coating can reflect the outdoor heat radiation, reduce the outdoor heat to the indoor transmission, so as to keep the room cool.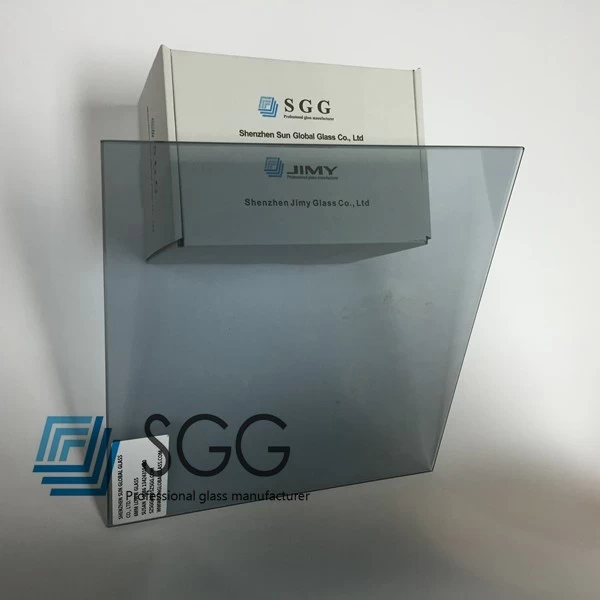 The main advantages of Low E Glass are:
1. Easy storage, longer storage period.
2. Easy to process, can be tempered, laminated, silk screen, then apply for DGU production or Low E tempered laminated glass  and so on.
3. Has a good glass performance, high transmittance, natural color. Wide range of usage, can be used monolithic, can be combined to be Low E hollow IGU and Low E laminated glass.
Synthetic insulating glass, the energy saving effect will be improved a lot. Solar Control Low-E Glass (Sunergy®) On-Line Sunlight Control Low-E coated glass combines both shading and thermal insulation to keep the room remains in a relatively comfortable temperature throughout the year.
Low E Insulated Glass have the following advantages:
1.  the appearance of natural color bright. While providing excellent sunlight control performance and low radiation performance.
2. Low reflectivity, high light transmittance. Easy processing, can carry out a variety of glass deep processing.
3.When combined into a hollow, there is no need to remove the edge film. Easy to store, suitable for ordinary float glass storage methods, the further treatments are not necessary.