What is the usage of 4mm tinted glass dark gray
Susan
www.sggglassmanufacturer.com
2016-10-15 12:15:52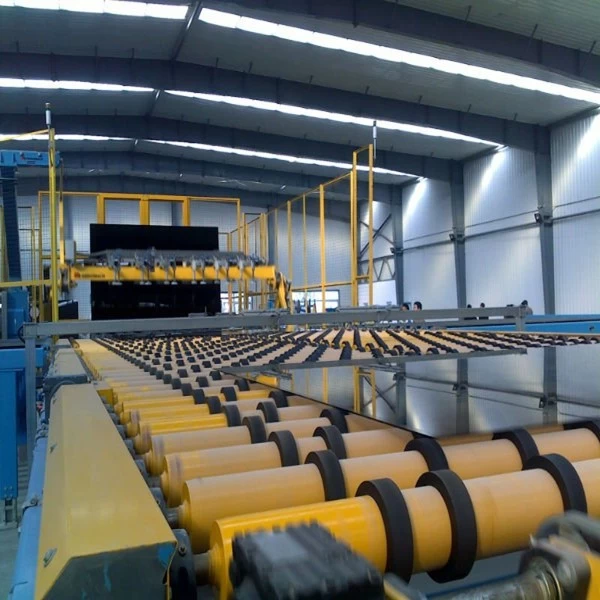 Tinted glass is made of by adding metal oxides during clear float glass production, that is, molten glass mixing with a prescribed quantity of tinted agent. Why is why it also called tinted float glass, tinted float, float tinted glass, and so on. The most common colors are grey tinted glass, green float glass, bronze tinted glass, tinted glass blue, pink tinted glass, etc.
Tinted float glass not only have a great function in an pleasing aesthetic sense, but also float tinted glass is primarily building glass materials to reduce solar heat gain, UV and glare enter into a building. Because of its great performance on absorbing solar energy, tinted glass sometime referred to as heat absorbing glass. This heat absorbing quality means tinted float glass is thermally stressed so some thicker or darker products probably need to be tempered to avoid thermal stress breakage.
Today I would like share with you about 4mm dark gray tinted float glass, which produced by Shenzhen Sun Global Glass Co., Ltd.
SGG 4mm tinted grey glass has a high shine and intense gray color. Ensures through precise quality control that the tinted glass it makes is the same within a batch and across batches- year after year. They all have uniform and sufficiency thickness, color constancy. It is easy to be cut, can be transform to these processed glass:
1. 4mm dark grey tempered glass
2.Glass table top 4mm dark gray.
3.Dark gray glass 4mm window panels
4. 4mm dark grey louver glass
5. dark grey laminated glass, for example: 4.4.1 dark gray laminated glass
6. Insulated glass dark gray, for example: 4mm dark grey glass+6A+4mm clear glass, etc.
7. Dark Grey mirror 4mm
8. 4mm dark grey glass shelves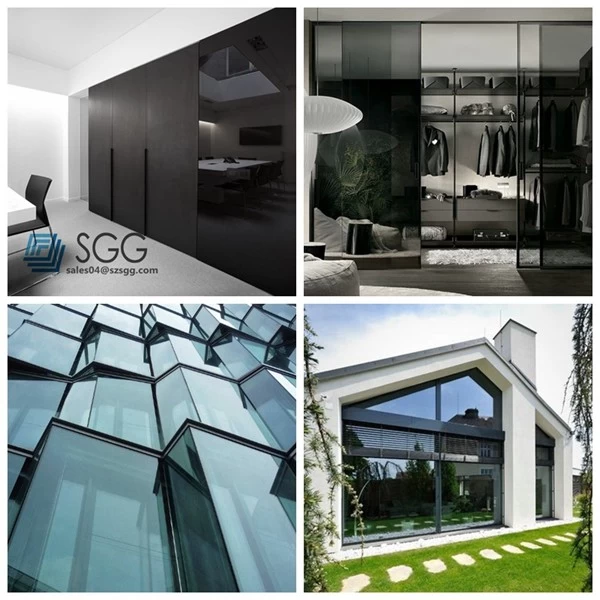 You can have dark grey float glass 4mm with standard sizes: 1650mm*2140mm;1830mm*2440mm,; 2140mm*3300mm, or customized size with deep processing services, such as: drill holes, cutting notches, acid etched, etc.
Welcome to contact with Sun Global Glass about any possible orders anytime.