What's bearing capacity of Hollow glass?
Bella Zhang
www.sggglassmanufacturer.com
2016-11-23 19:35:00
The main factors affecting the bearing performance of the hollow glass are the strength of the hollow glass, the stiffness of the hollow glass and the sealing performance of the hollow glass spacer. 
Strength and Rigidity of Insulating Glass 
The strength of insulating glass refers to the ability of hollow glass to resist the action of external load. Stiffness refers to the ability of hollow glass to bear deformation. Obviously, when the glass material decide, such as ordinary flat glass or tempered glass based on the glass strength design theory, the breaking strength of original glass comes out. Therefore, in order to increase the carrying capacity of the insulating glass, it is necessary to make the bending stress of the glass surface smaller under the same bearing, which is related to the size of the original glass (length, width, aspect ratio and thickness) and hollow glass spacer thickness. The bearing directly assigned to each piece of glass bearing determines the bearing capacity of the insulating glass.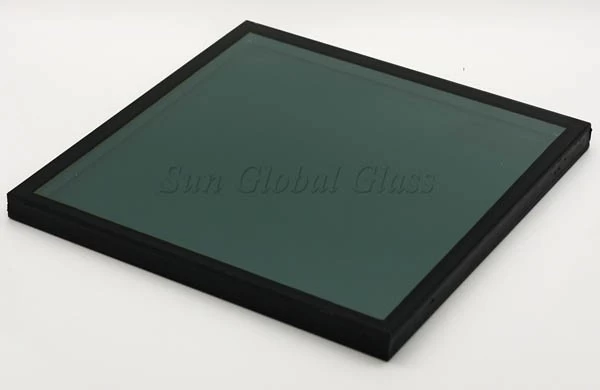 As the insulating glass is composed of two (or more than two) glass, the surrounding seal to form a sealed air layer, the insulating glass in a glass by the bearing, the force surface deformation of the hollow layer gas, gas pressure increases and transfer part of the bearing to the other side of the glass, so in the gas sealed state, the insulating glass is a common bearing of two pieces of glass, two pieces of glass at the same time deformation.
Source from www.sggglassmanufacturer.com