Do you know how to storage glass in your warehouse?
Susan
www.sggglassmanufacturer.com
2016-11-09 14:29:02
Shenzhen Sun Global Glass Co., Ltd is a professional China building glass manufacturer of float glass and processed glass. So far we have been distribute glass to all over around world, such as: South American, African, Asia, European, and Caribbean Coast and so on.
Because the glass is fragile, the main transportation for building glass is sea way. After a long-term ocean transportation, as a supplier how can we to make sure glass still can keep dry and clean?
1.SGG warehouse is a dry and ventilated place, abstaining from moistness.
2.before packing, QC staff will inspect each glass sheet by computer piece by piece.
3.Use brand new, durable, seaworthy wooden case to load glass, with foam protection inside.
When you receive the containers, you must double check with your storage spaces must be dry and adequately ventilated. Sheets should not be stored in areas of high humidity or heat (e.g. places near steam or water pipes). Spaces exposed to chemical fumes should also be avoided. All these conditions promote staining. Conversely, sheets should not be stored outdoors or in unheated areas.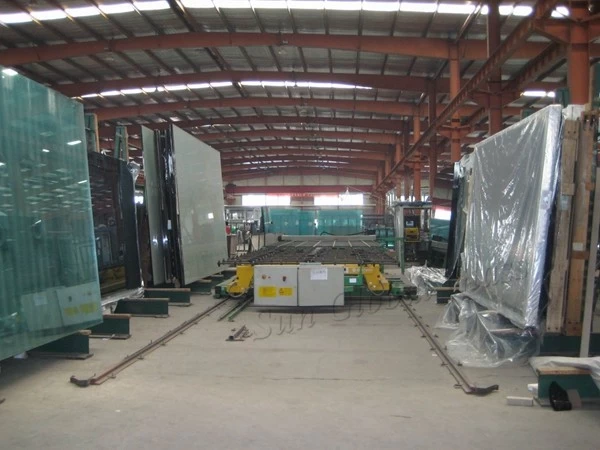 If you have any more question to storage, please feel free to contact with us, we will give you our professional suggestion.
---Sun Global Glass