The application of Bend tempered glass
kim
www.sggglassmanufactuer.com
2016-11-09 19:47:18
Bending tempered glass is another kind of toughened glass which is popular with architects in recent years,Not only because it has the same safety performance and high strength as tempered glass,the most important which can meet the higher requirements for modern architects.Bend tempered glass has perfect smooth streamline, which achieved perfect transition from the flat curtain wall to the curved curtain wall.So  the glass curtain wall  more beautiful and  more smooth .
Curved shape glass curtain wall, ceiling lighting, sightseeing elevators, interior partitions, interior decoration, furniture and so on.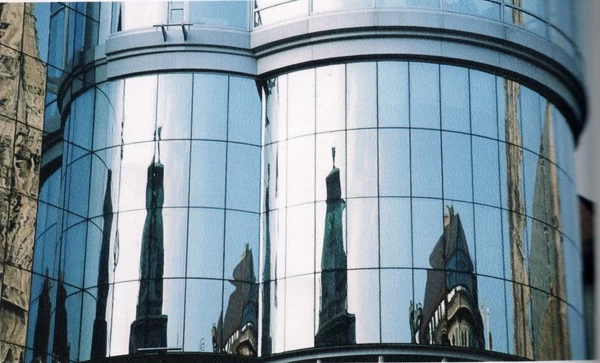 1.When handling wooden boxes must treated carefully,
Wooden box must be stored in a dry room, bottom of the box to be high.
2.
Avoid stripping tools impact  glass caused damage and
 hard objects impact the edge of glass.
3.When h
andling should be erected to carry and try to use the suction cup, adsorption, so as to avoid damage 
4.When bend tempered glass prepared for using,put it in a vertical position,we should use pearl wool between each of glass sheet in order to avoid scratch.
Advantages of Tempered glass
1.Tempered glass is 5 times harder than ordinary float glass
2. Tempered glass is with Excellent mechanical strength and safety performance
3.High security, once tempered glass breakage occurs, the glass disintegrate into small cubical
   fragments,which are relative harmless to human body
4.Sizes of tempered glass are produced per your request,once tempered, cannot be cut down