How to DIY glass shelf for your books, kitchen, or bathroom?
Brenda
www.sggglassmanufacturer.com
2016-11-10 19:31:28
Glass shelves

 

is made of float glass or tempered safety glass panels with hardware. Cut to fit the required space size or standard size, drilling holes or cut notches to install with shelf kits, and polished edges.

 
Glass shelves blend with any style of interior decoration, can be widely used in bathroom, kitchen, bedroom, bar, office, shopping mall, and exhibitions. To use a glass shelves, it bring a touch a elegance, and won't blocking light spreading, more important it doesn't making the space and vision crowded by filling in a shelf.
Glass shelves can be many colors and styles. Such as float glass shelves, tempered glass shelves, ultra white glass shelves, matte glass shelves, tinted color glass shelves... 
Glass shelves are very easy to install. So, how to DIY a glass shelves in your room?
Firstly we know the stylish of glass shelves and the hardwares / shelves kits.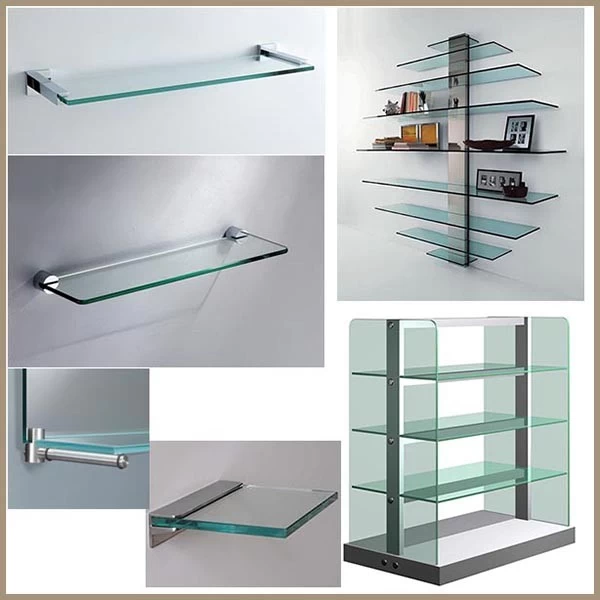 Check the size to fit the space in your room, and choose the styles of kits or hardware, then contact the glass shops for cut to size glass panels. Then you will have a brand now glass shelves soon!!!