What is the advantages of low iron tempered glass used for curtain wall?
KIM
www.sggglassmanufactuer.com
2017-08-03 10:57:57
What is the advantages of low iron tempered glass used for curtain wall?

Ultra clear float glass,also called low iron float glass.Iron content at extremely low rate.During the purification, as well remove the "crime culprit" of glass spontaneous breakage- NiS( nickel sulfide) .That's why low iron tempered almost do not exist the risk of spontaneous breakage.
The advantages of low iron tempered glass as below.
1.High visible light transmittance, nice permeability
Extra cleat glass not only keep all the processing performance of float glass, but also more excellent in optical performance. Visible light transmittance almost more than91%,which has a perfect optical performance after coated  Low-e coating on the glass.Can be increased the permeability of glass. Greatly reduce the lighting cost.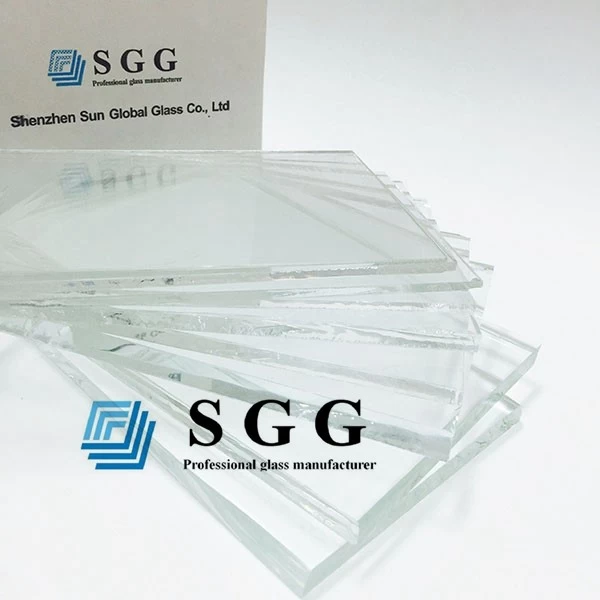 2.Extremely lower rate of spontaneous after tempered
Because the ultra clear glass raw materials contain less impurities, Low iron glass has a more uniform element than ordinary glass. That's why greatly reduce that risk of spontaneous breakage. It's more safety than clear float glass.
3.Nice color uniformity, aesthetic.
Because of lower iron content , low iron glass absorb less green wave band of visible light. To make sure all the glass color keep the same. Avoiding the inaesthetic caused by aberration.
4.Less heat absorption
Low iron glass absorb less heat than ordinary glass and avoid energy saving. So Low-e low iron tempered insulated glass is perfect for curtain wall.Perfect performance in energy saving and safety.