What's the advantages and disadvantages of using glass curtain wall?
Bella Zhang
www.sggglassmanufacturer.com
2016-11-04 14:24:29
Advantages:
Glass curtain wall is a new type of contemporary wall.  The biggest characteristic of glass curtain wall is to joint architectural aesthetics, architectural features, building energy efficiency and structural factors together. The glass curtail wall building can show a different color from different angles, with the sunlight, Moonlight, lighting changes of the dynamic beauty. The main cities in all continents are built with magnificent glass curtain wall construction, such as the World Trade Center in New York, Chicago Petroleum Building, Sears Tower have adopted a glass curtain wall. Hongkong Bank of China Building, Beijing Great Wall Hotel and Shanghai Friendship Building have also used glass curtain wall.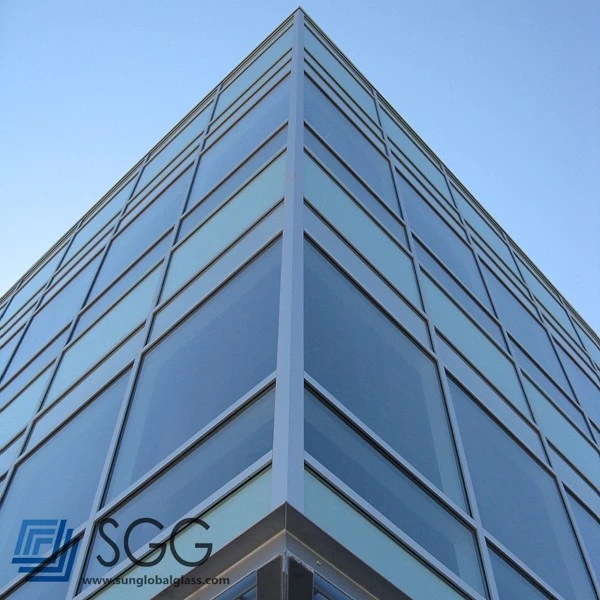 Disadvantages:
Glass curtain wall also has some limitations, such as light pollution, energy consumption and other issues. In addition, the glass curtain wall bright and transparent natural beauty is not intolerant of pollution, especially in the air with much dust, air pollution, drought  region. the glass curtain wall is easy to dust, the city landscape, not only By "light", but lost "face". The use of poor quality, construction quality is not high, there is uneven color, ripples vary, due to light reflex can not control, resulting in a messy light environment. However, with the new materials and new technologies, these problems are being gradually solved.
Sun Global Glass normally produce good quality low e insulated glass curtain wall and reflective insulated glass facade for our customers. Our glass have good function of solar energy saving and with design to avoid light pollution and energy consumption. If you want to know more details, welcome to contact us for more details. 
Source from www.sggglassmanufacturer.com