What's the application of ice cracked laminated glass?
Bella Zhang
www.sggglassmanufacturer.com
2017-07-24 15:09:09
Ice cracked laminated glass is composed by three layers of glass. The middle glass layer is shattered toughened glass sandwiched by two sheets toughened safety glass either side of shattered piece. A PVB film and the two outer layers of glass contain the shattered layer safely inside creating a stunning decorative glass product.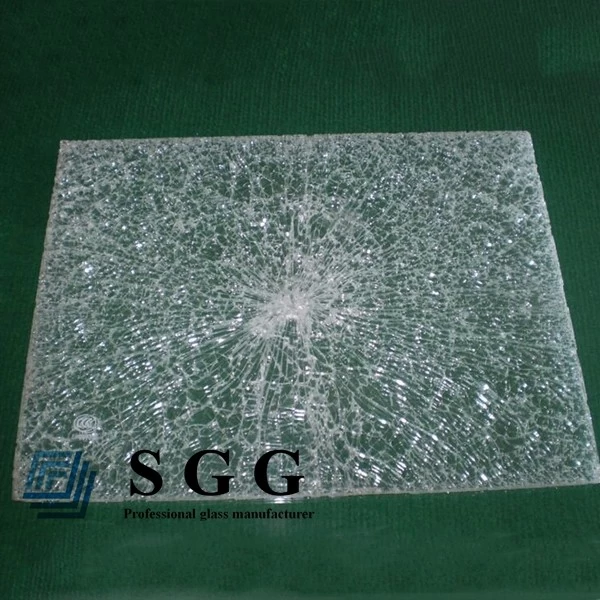 Ice cracked laminated glass mostly use in following areas:
2. Kitchen splash back glass
3. Partition wall glass
4. Shower enclosure glass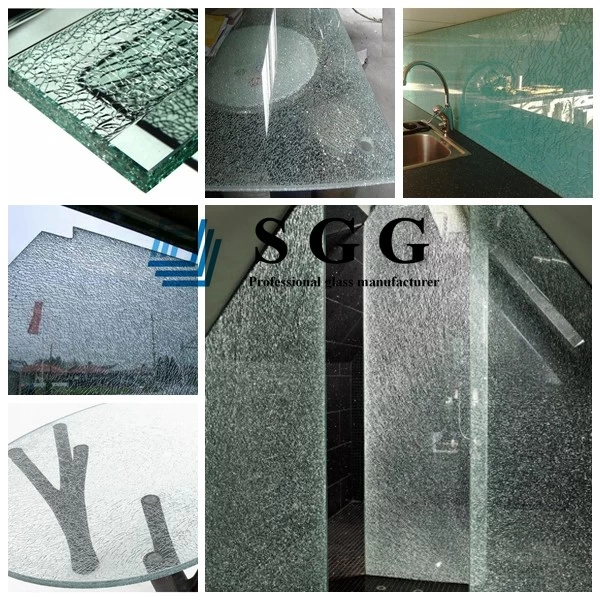 What's the advantages of use ice cracked glass?
Safety: When ice cracked laminated glass is attacked by outside force, the ice cracked glass is  hard to be penetrated because PVB film has strong tenacity and can absorb and weaken a mass of striking energy. Even if the pvb is broken, the splinters will stick to the interlayer and not scatter and will not harm the human beings. It is a good choice to use interior decorations.
Sound Insulation: The PVB film in ice cracked glass can effectively prevent sound wave and has good effect of sound insulation. It meets the sound requirement used for modern buildings.
Anti-UV: Laminated glass can effectively present UV and protect interior articles from fade.
Decoration function: The ice cracked glass has very good function of decoration.