the characteristics of laminated glass railing
Kim
www.sggglassmanufactuer.com
2016-11-27 21:50:37
G
lass area is

smaller, the main highlight of the column sense, simple sense is particularly strong, suitable for most modern garden aluminum alloy glass railings.
In this case, 
Aluminum alloy glass railings without paint and maintenance protection, the new is not old, from you to protect the fatigue and trouble, the lowest overall cost, and other characteristics of the official favored by large customers.
For the characteristics of laminated glass railing: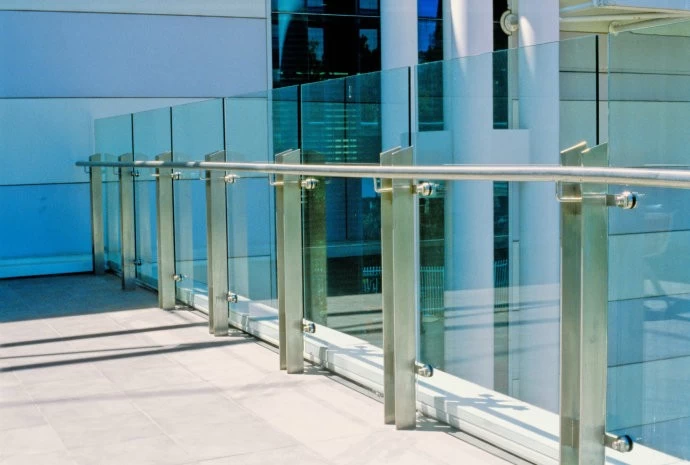 1, making installation simple and quick, patented plug-in connection, greatly improving the installation efficiency.

2, wide variety of different specifications, to variety of shapes you choose, both European and American style and today's fashion, with noble and modern beauty 3.

3, safety, environmental protection, human (animal) harmless, even if not intention to touch the fence will not like steel, iron railings that hurt.
,
4, the barrier has sufficient strength and impact resistance.

5, the use of special spraying or oxidation, UV, do not fade, not yellow, not peeling, cracking, not lesbian, not moth-eaten, aluminum railing life of up to 30 years.

The reason why the glass railing is widely used in homes and public places because there is no such guardrail in the appearance can be picky. We all have a deep understanding of this material in the glass, in life we can see anywhere in this zinc steel profiles, whether it is some home decoration or some decorations, are made of glass. And even some exquisite handicrafts are made of glass, I think the effect of the use of this material we all have to see.
In this case, 

Glass Railing, although in the degree of hardness is relatively poor, but now people are more careful life, very few glass barrier damage, and now on the market there are some types of glass in the degree of hardness is very high, very suitable for the construction of Laminated plastic glass railings

Source from www.sggglassmanufac

Tuer.com