What are the characteristics of frameless glass doors?
Bella Zhang
www.sggglassmanufacturer.com
2016-11-11 14:43:29
Frameless glass door is the glass door without frame, 
is almost all transparent. Because of this,the frameless glass door has good lighting, can also be using in any combination. In addition, frameless glass door can be used in home decoration, shopping mall, hotel, office and other places. 
Frameless glass doors and general door categories, such as aluminum doors, steel doors, security doors, solid wood doors, etc. The biggest difference with other kinds of glass is the frame. Frameless glass door generally use 8mm toughened glass/ 10mm tempered glass/ 12mm tempered glass to produce the glass doors. Frameless glass door up and down can be fixed by decorative frame or clip, the ground will need to be buried with spring.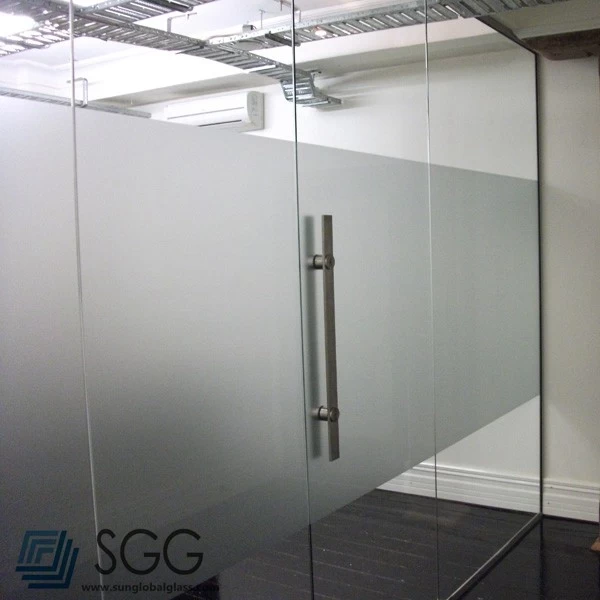 Features of frameless glass door 
Simple and transparent frameless glass door partition decorate the entire room space, make the whole home environment more abundant. Breakthrough inspiration burst make simple home environment design more lively. Conceived soft colors can make room full of modern time sense.
Compared with tightly wall wrapped houses in the surrounding,  using purely frameless glass doors in the room reveals the elegant and gentle tolerance in the background of the big city. A strong sense of space corridor, connecting the inside and outside, the warm sunshine through the glass come in, You will feel warm instantly.
Source from www.sggglassmanufacturer.com