What's the benefits of ultra clear glass on the curtain wall?
Bella Zhang
www.sggglassmanufacturer.com
2016-11-07 16:47:10
1. High Visible light transmittance and  good permeability
Except low Iron glass has all the processable properties of high quality clear float glass, but also have more superior optical properties, high visible light transmittance, generally more than 91%. After double coated with silver low-E, the ultra clear glass used on the curtain wall, can increase permeability and reduce lighting costs.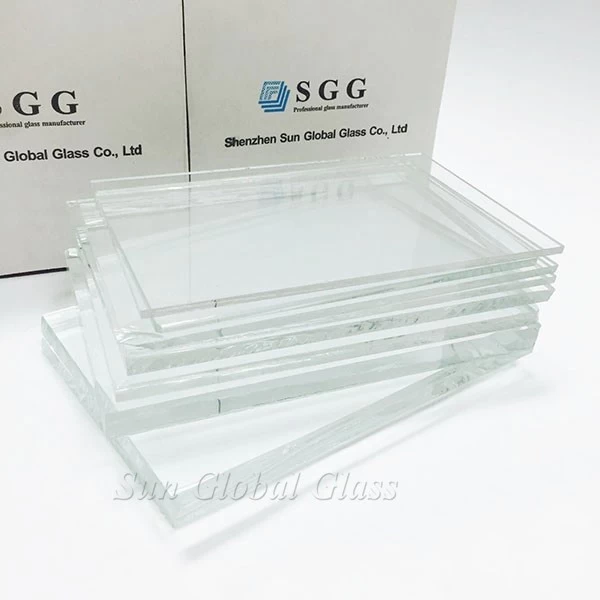 2. Low self-burst rate after tempered
As the ultra-white glass raw material contains less impurities in the melting process of raw materials more precise control, making ultra-white glass relatively has more uniform composition compared to ordinary glass , which greatly reduces the possibility of self explosion after tempered process. For used as curtain wall, the low iron tempered glass have more security advantages than ordinary clear tempered glass.
3. Good uniformity color and more beautiful
As the iron content of ultra clear glass is much lower than ordinary clear glass, ultra-white glass relative  absorb less green wave  on visible light than ordinary glass, to ensure the consistency of the glass color and to avoid the color of the glass curtain wall problems caused by unsightly.
4. less heat absorption
Ultra-white glass absorb less heat than ordinary float glass, can reduce heat loss, it is more suitable to use double coated silver Low-E insulated glass for glass curtain wall.
Source from www.sggglassmanufacturer.com